Blue Moon Tropicals is a central Orlando-based hobby farm specializing in micro-gardening, succulents and cacti, fruiting and edible plants, indoor foliage, seasonal and decorative arrangements, carnivorous, desert roses, tillandsia, tropical landscaping, cannas, pond plants, budget bonsai, bromeliads, butterfly gardens, and begonias. With sustainability and propagation in mind, we grow many of our own product to control quality and meet demand.
With a flock of around 25, we are certainly not producing eggs in great numbers. Our free range birds are regarded as pets and when we have extra eggs, we share them with the community.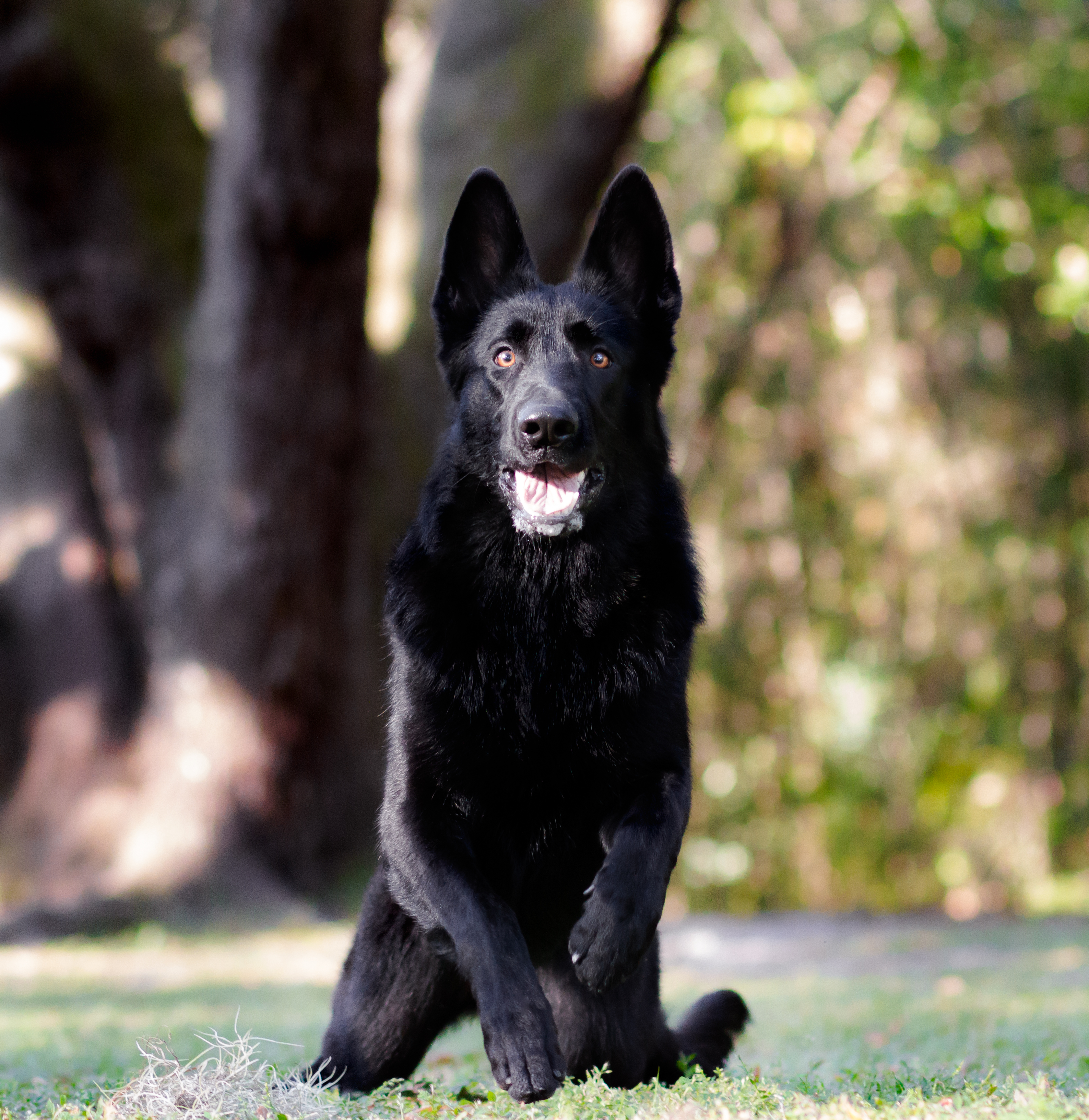 Lucy is a three-year-old Black German Shepherd Dog. She's a people-pleaser and loves a puzzle. She loves playing fetch and watching over her flock. She's a sweet girl with a happy tail!
Howl is a year-old American Blue Bay Shepherd. Howl is a lazy guy who loves dinner time and laying on the couch. Despite their differences, Howl and Lucy are best friends who love to run, wrestle, and help us with farm chores.
We frequently post about our Peafowl, but in reality, they are a roaming flock with an unknown origin. We have somewhat adopted them, but they remain free roaming, coming and going as they please. We enjoy seeing the same group every day as they stop by for breakfast and dinner. They return the favor by bringing their babies for us to see!